Beautiful Year Lasting Real Roses
Eternal Blossom – The UK's Finest Year Lasting Roses
Through years of dedication and the pursuit of perfection, Eternal Blossom has attained the status of becoming one of the UK's most established Year Lasting Rose arrangement specialists.
Our Eternal Roses are sustainably sourced from only the finest locations across South America. After completing their journey over the Atlantic our floral design experts create the beautiful arrangements you'll see examples of throughout the website.
---
To see the special process our roses undertake to last for a year or longer continue reading!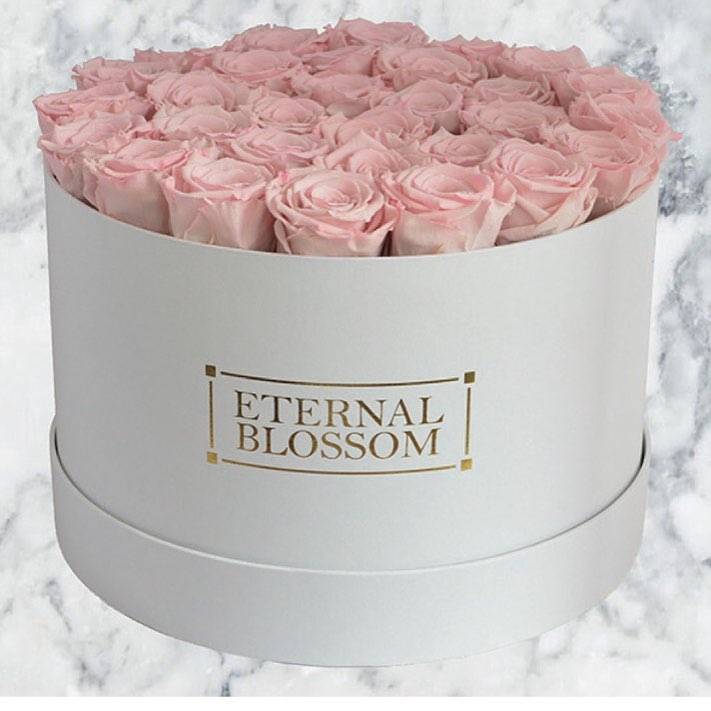 Available in many different arrangement sizes for all budgets and locations
Available in 24 different colours including metallics
Buy your roses once and let them sit beautifully for a year or longer!
Fully customisable arrangements including letters & numbers
---
Eternal Blossom Arrangements Offer Great Long Term Value For Money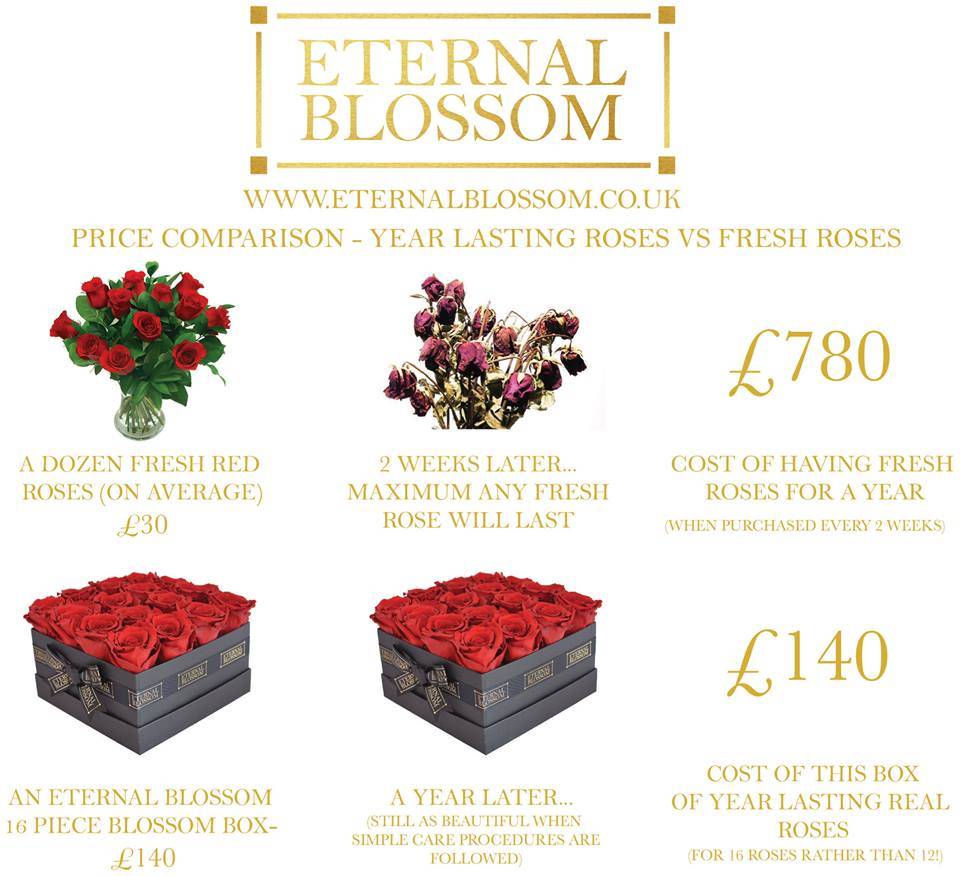 ---
Beautiful Gifts For All Occasions
Our roses make beautiful gifts for all occasions, whether that's a Birthday, Valentines Day, an Anniversary or many many more. There are no limits to what events you can give our roses as a gift for
Beautiful Additions To Every Household
With 24 different colours we have an arrangement size and colour to suit every household style
The Perfect 'Just Because'
Love flowers? But hate continuously having to buy them every couple of weeks, then our arrangements are perfect for you!
---
What Is The Secret To Preserving Natural Beauty For A Year?
Shh, don't tell anybody but here's a basic overview of the secret technical process the finest South American roses undergo in order to last for a year or longer...
The finest South American roses are picked at the height of their bloom

The rose head gets disconnected from the stem

The head gets placed into a solution of glycogen (& dye if required for colouring) and left for a long period of time 

The glycogen solution infuses into the rose head replacing the water yet keeping the soft delicate feel of the rose

The roses are dried and ready for your enjoyment!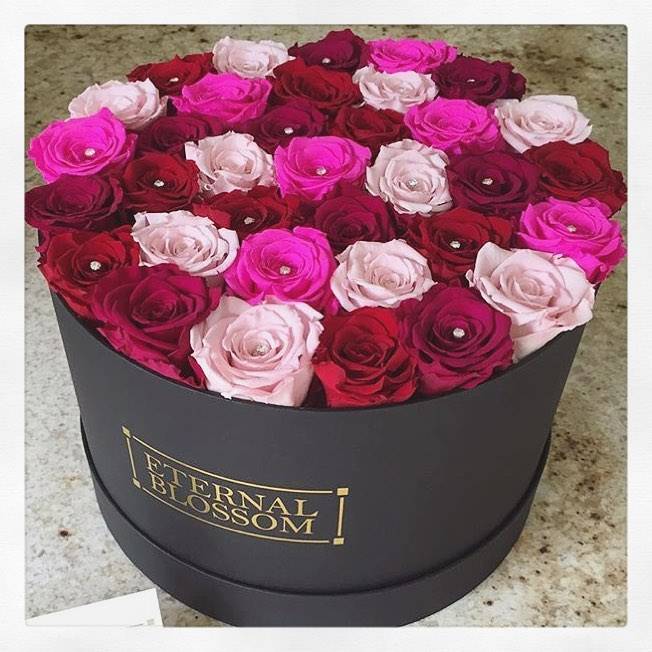 ---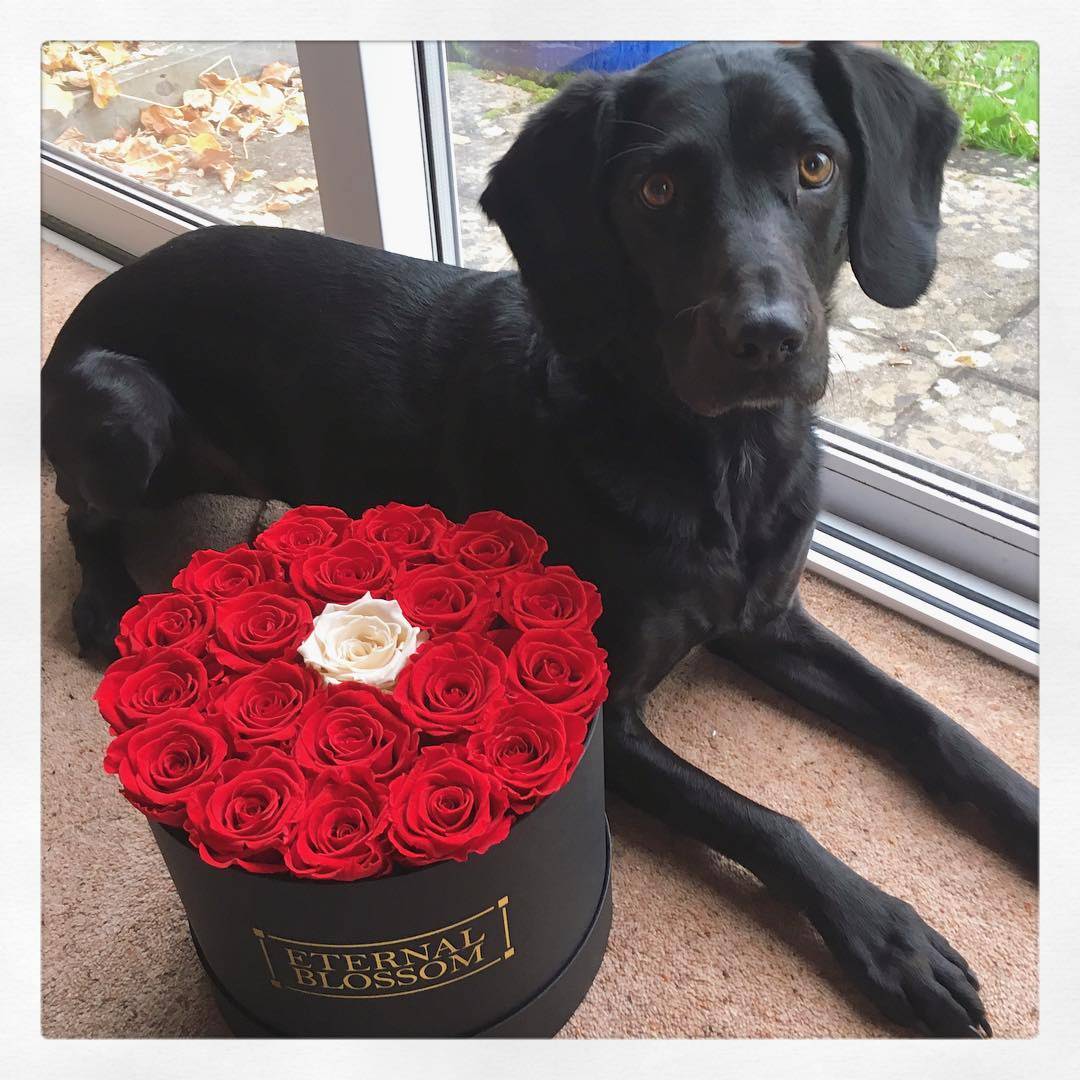 "At Eternal Blossom we strive to bring beauty and luxury to your home all year round whilst continually putting a smile on your face" - Elisa Hill - Eternal Blossom Roses Founder
---
What Our Customers Are Saying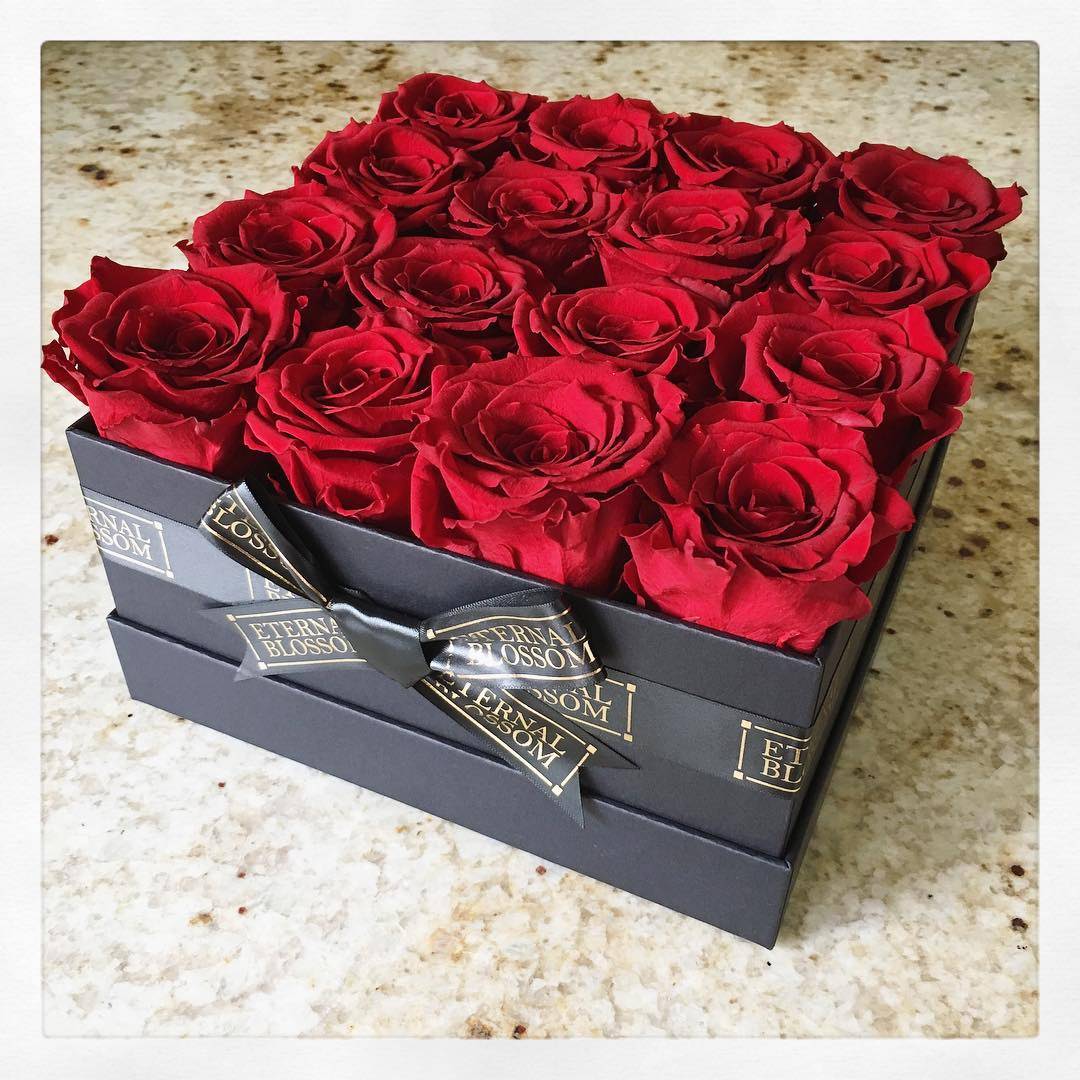 16 Piece Blossom Box
"My sister and husband were very impressed with their arrival on date requested and how lovely they were!"
Jane R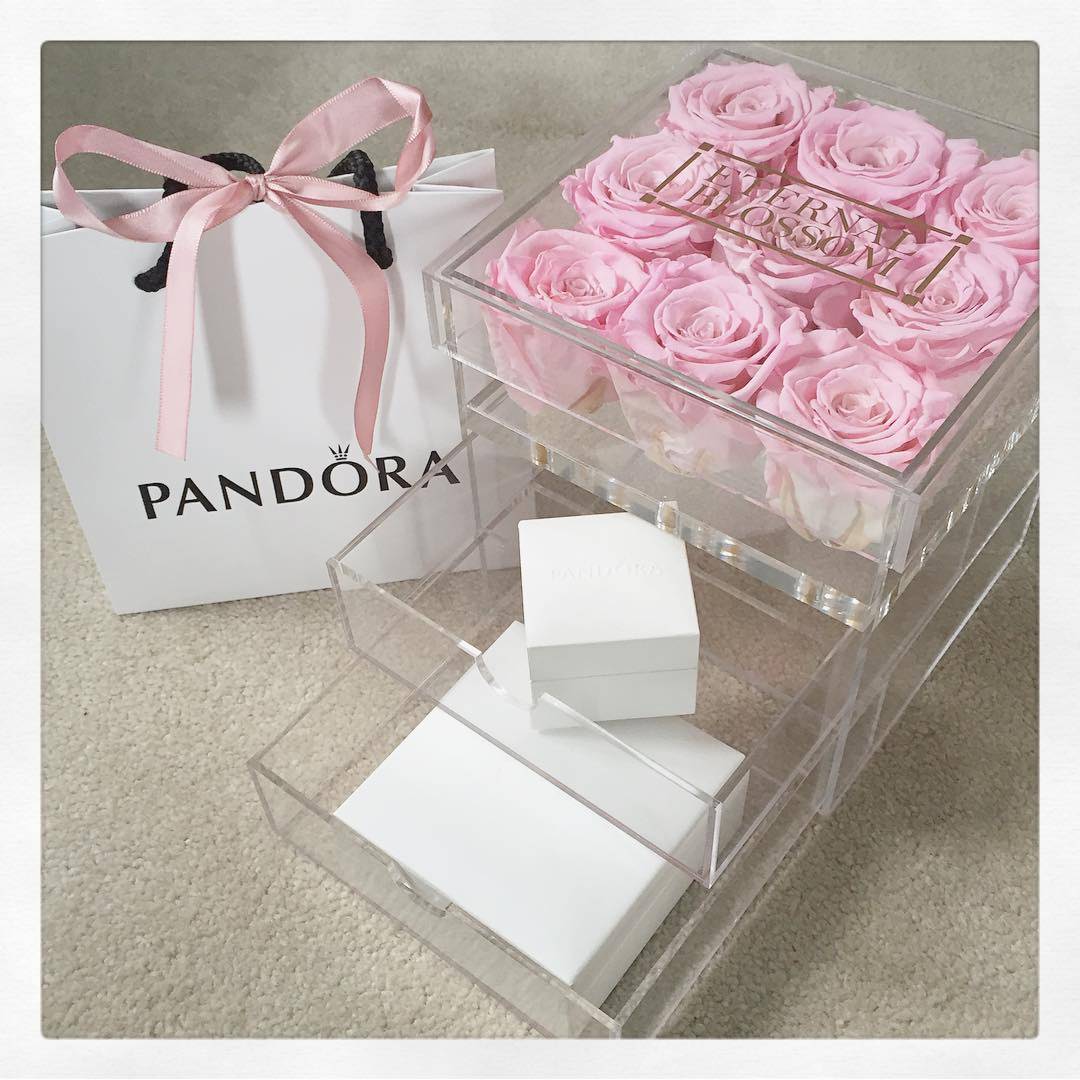 Eternal Blossom Make Up Storage Box
"This was a beautiful gift for my daughters birthday ! A different way to receive flowers to sit on your dressing table."
Hamielia M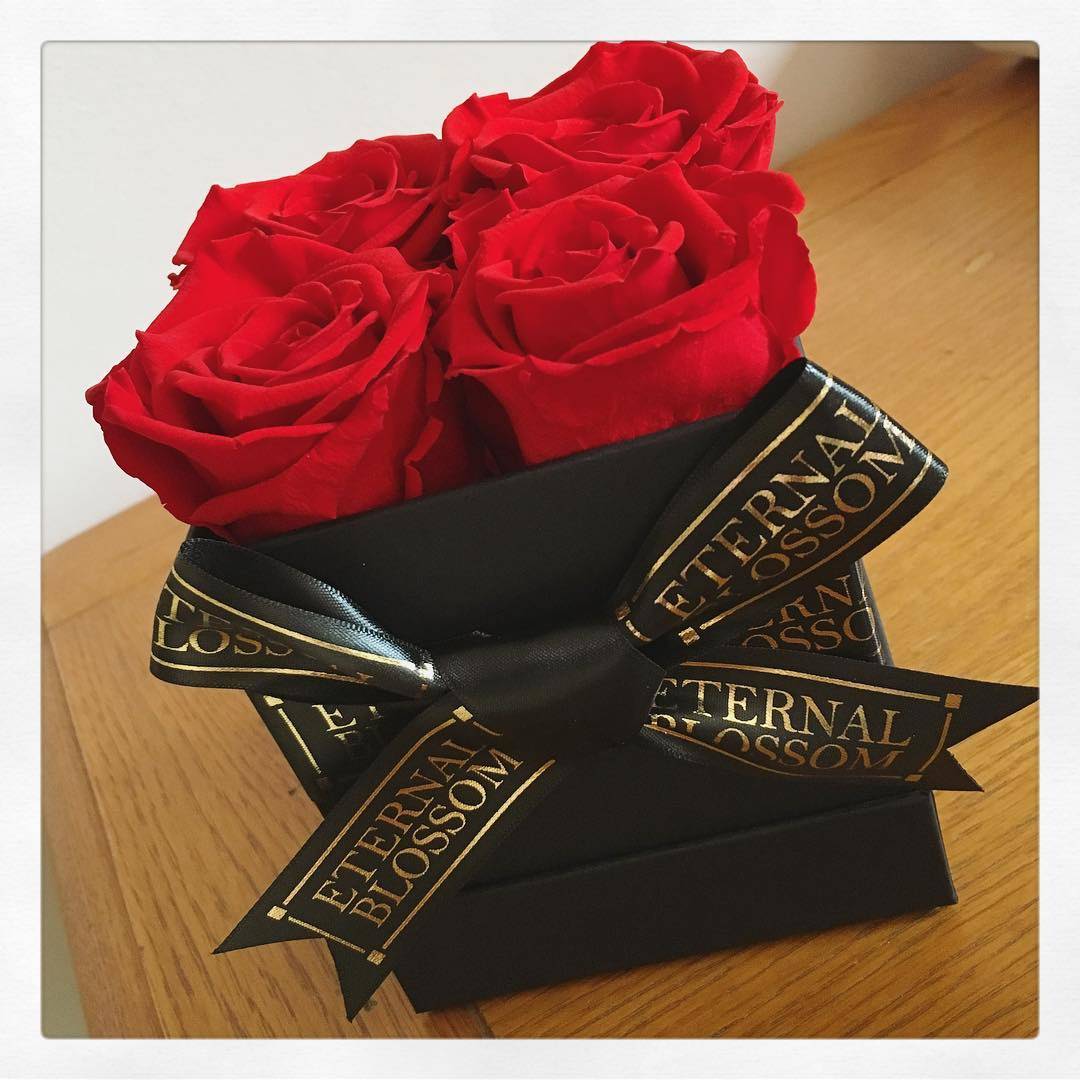 Eternal Roses
"One of the most unique gifts you can receive and send. Beautiful"
Jennifer W