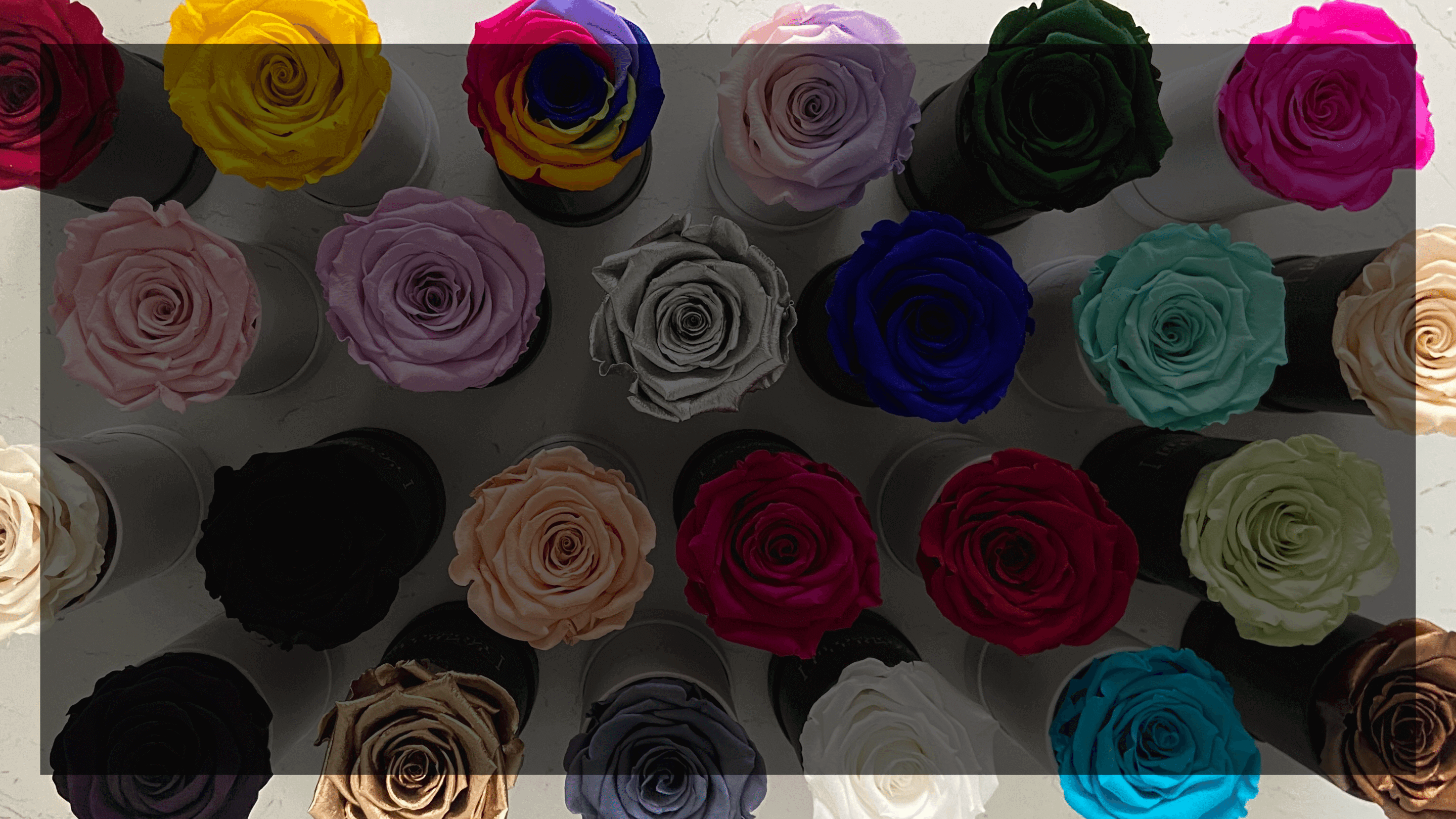 INTRODUCING
The Eternal Blossom Collection
Browse our exquisite collection of Infinity Rose arrangements that have been specially preserved to require no watering or maintenance over their life of up to three years!

When you shop with Eternal Blossom you can be confident that with every Eternal Rose arrangement purchased you're helping to reduce the negative environmental impact and enormous carbon footprint created by the fresh cut flower industry.

Our preserved one year roses are responsibly sourced in Ecuador from Flor Ecuador certified farms, the certification not only ensures the roses are grown with environmental sustainability as a key factor, they also ensure working conditions are upheld for the farm workers.

Eternal Blossom arrangements are available in many different sizes & an industry leading selection of colours. Truly making them the perfect gift for all occasions!
Please view below our range of Year Lasting Infinity Roses. Whether you're looking for a gift for someone special, a decoration for your home, or just looking to treat yourself. You'll find your perfect arrangement within the Eternal Blossom collection. With the added benefit of little to no maintenance required, your roses can be enjoyed for years to come.
If you've already got an idea of the arrangement size you'd like you can easily navigate directly there using the websites main menu under the 'Shop All' tab.
Frequently Asked Questions
Roses in a box that last a year are real roses that have been specially treated to last up to a year without water or maintenance. They are arranged beautifully in a box and make for a long-lasting and thoughtful gift.
At Eternal Blossom, our roses are treated with a special preservation process that allows them to maintain their natural beauty and fragrance for up to a year. This process involves removing the sap from the roses and replacing it with a mixture of glycerine, water, and other plant elements.
Yes, we offer roses in a variety of colours including red, pink, white, yellow, and purple. You can choose a single colour or mix and match colours to create a unique and beautiful arrangement.
You don't need to do anything to care for the roses in the box that lasts a year. They are designed to last for up to a year without water or maintenance, making them the perfect low-maintenance gift.
Yes, Eternal Blossom offers roses in a box that lasts a year for delivery in the UK. You can order online and have them delivered to your doorstep or send them as a gift to a loved one.